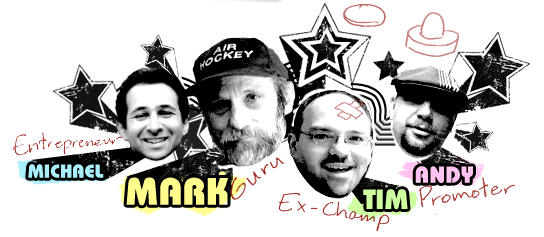 THE MOVIE
What is it like to be a champion at a sport nobody knows about? A caricaturist, a clinical psychologist, a Buddhist wanderer, and an importer of wind-up musical jewelry boxes battle each other for air hockey world supremacy—and battle the world to save their beloved sport from extinction.
Way of the Puck examines air hockey's brief but tumultuous history and mythology—from its unlikely connection to NASA during the Cold War, to the contemporary brand of ESPN-ready, high-octane, professional level play, to its current existential crisis. Explore air hockey's tangled roots and discover a passionate community of players who devote their lives to the mastery of a forgotten arcade game.
Open your mind. Air hockey still loves you!
---
 THE FILMMAKER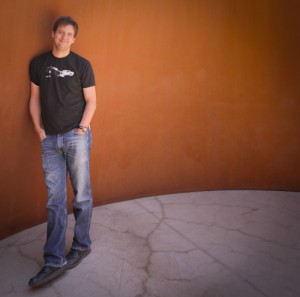 Eric D. Anderson brings fifteen years of industry experience to Way of the Puck. He is the writer/director of the short film The Delivery, and has worked as a professional cameraman on award-winning music videos (Green Day, Christina Aguilera, Beyonce), commercials (Nike, Coca-Cola, Levi's), and features (A Good Day to Die Hard, Law Abiding Citizen).
His writing has appeared in AGNI, Painted Bride Quarterly, Perigee, Giant Robot, and Wild Quarterly, among other publications, and his pieces "The Instructions" and "Strawberry" were both named by StorySouth as Million Writers Award Notable Stories. Currently, he is the editor of Stories of Quitting (storiesofquitting.com), an online collection of true stories that celebrate giving up, and The Rituals (therituals.net), a soon-to-be-launched website devoted to obsolete cocktails.
Eric was once the twenty-fourth ranked air hockey player in the world. Way of the Puck is his first feature film.